---
Our home-cooked, healthy meals are cooked to order in small batches at low temperatures. We use only fresh, grain-free ingredients and only – ever – exceptional quality, high-welfare meat & offal. The daily portions are perfectly-tailored, into just the right sized daily sausages for your dog, sustainably-wrapped… and delivered free, anywhere in Ireland or the UK 🚚
---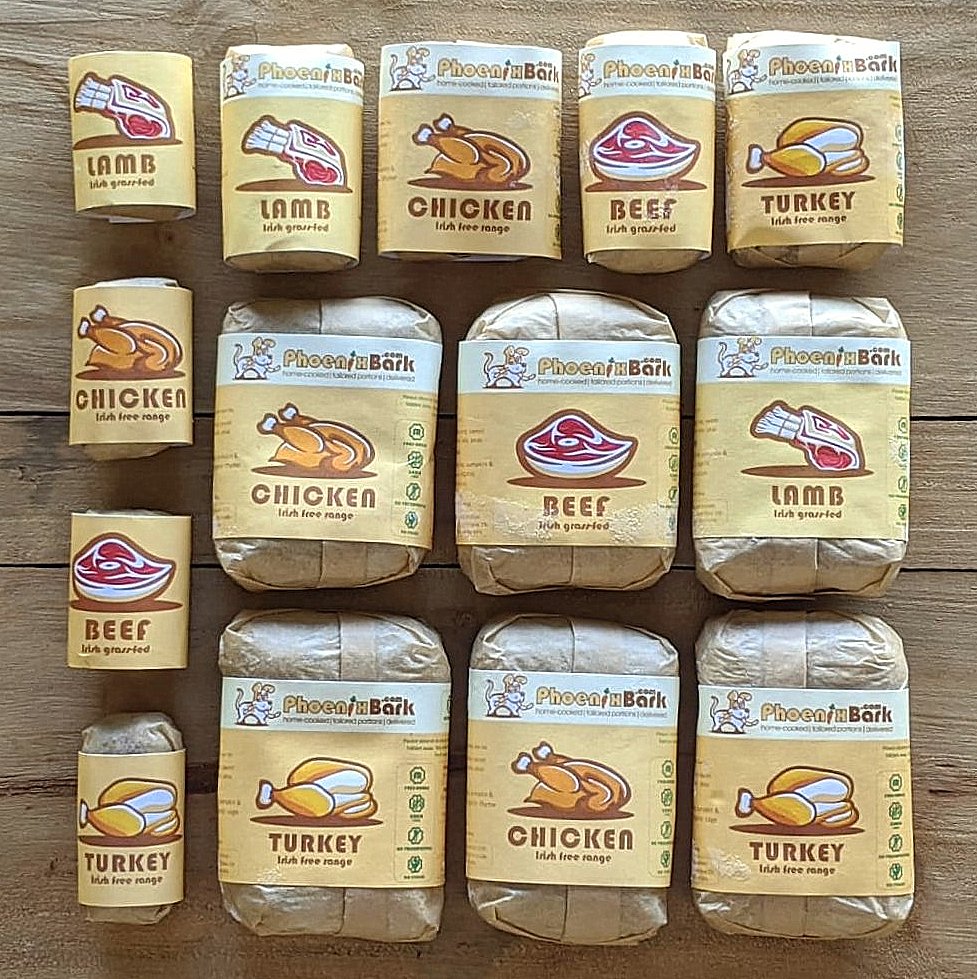 We'd be delighted to hear all about your dog(s) and suggest a meal plan just for them!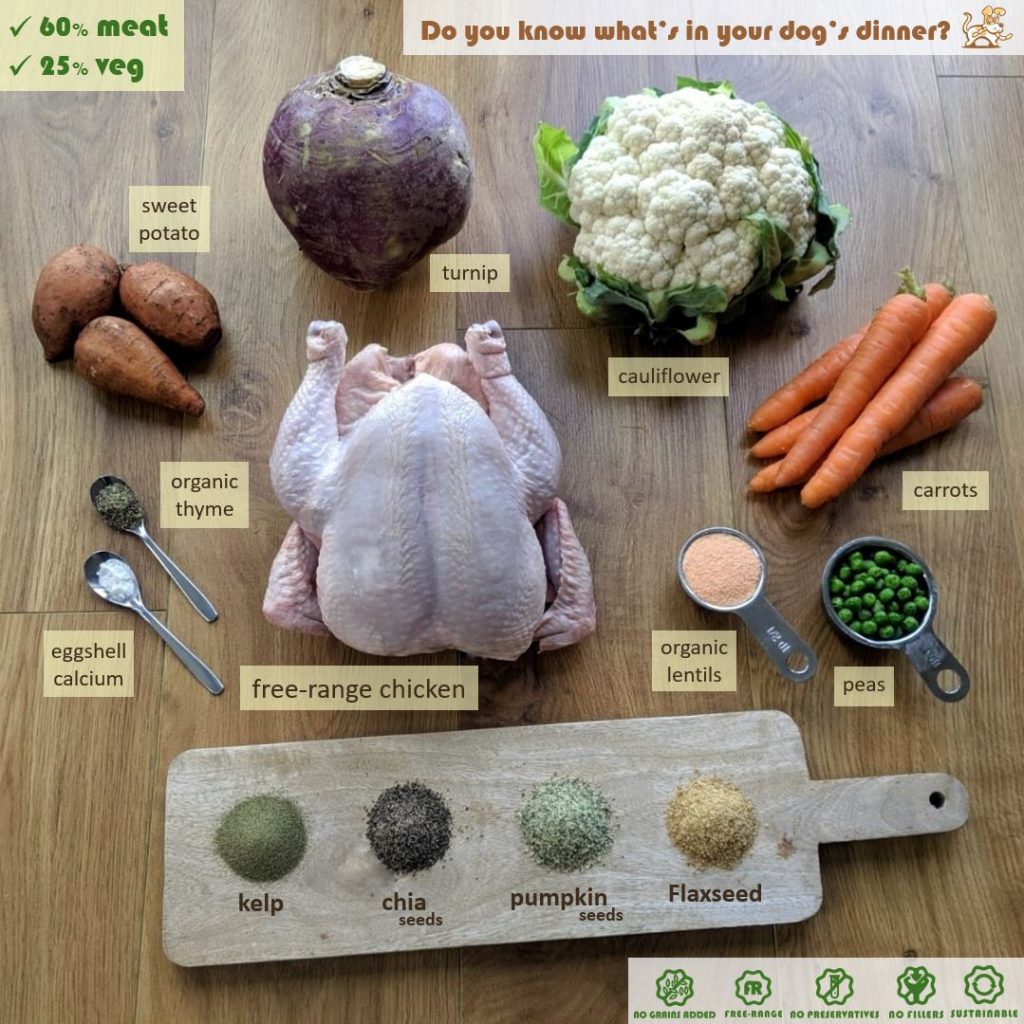 See, in recent years, we've all become more aware of what we put into our bodies and the effect it has on us as well as the Planet – this all affects our happiness, health and wellbeing. Food is nature's medicine – we've passed this message on to our families, our friends… we want to help make sure that the whole family benefits and thrives from it 🐾🐕🐶🐩🐾
Where our food comes from, how it's wrapped, where it lived and how it grew, how it was made and processed on its way to our plates (and bowls!), how the packaging is made, and then handled afterwards – these things all really matter. To our bodies, our pets and our planet
…with our dog meals, every one's a wiener! For around the cost of a daily take-away coffee, your dog can enjoy super tasty, nutritious, home-cooked food.