Get Your Dog Food Trial Pack
Our 2-week Trial Pack awaits your hungry pup! Sign up here by answering just a few quick questions about yourself and your canine companion, and we'll do the rest.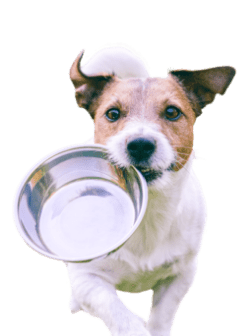 Lovingly prepared & gently cooked
Lovingly prepared & gently cooked
Each daily portion contains all the nutrients that your dog needs, grain-free recipe made with free-range and wild Irish meat and offal.  Very gently cooked and sustainably wrapped.
Irish free-range turkey, chicken and duck, grass-fed lamb and beef and wild Irish venison!
Freshly prepared vegetables including broccoli, cauliflower, turnip, sweet potato and carrot, also wild organic blueberries!
Freshly-milled flax, chia and pumpkin seed, desiccated kelp and organic herbs.
Free delivery across Ireland and the whole of the UK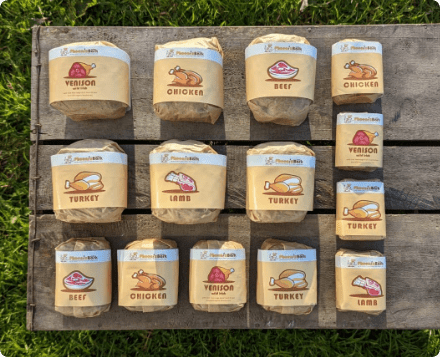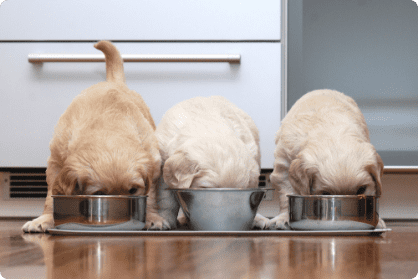 The Phoenix Bark pet food promise
We believe traditional wet and dry food for dogs isn't enough. With proper meat and bespoke, grain-free dog food recipes, we provide puppies and adult dogs alike with a balanced diet. Pet food should be more than dry kibble and scrappy offcuts – we've designed our Trial Packs to incorporate everything a healthy, happy dog needs and deserves.
It's not the dog's dinner – it's wholesome, quality pet food made specifically for each of our furry friends.