When we were sent these photos we knew we had to help Roisin. She wasn't doing very well at all at the time. Suffering from constant loose stools, stomach pain, weight loss, lack of energy and generally feeling pretty down-in-the-dumps. Bless her heart, she is such a friendly, loving girl.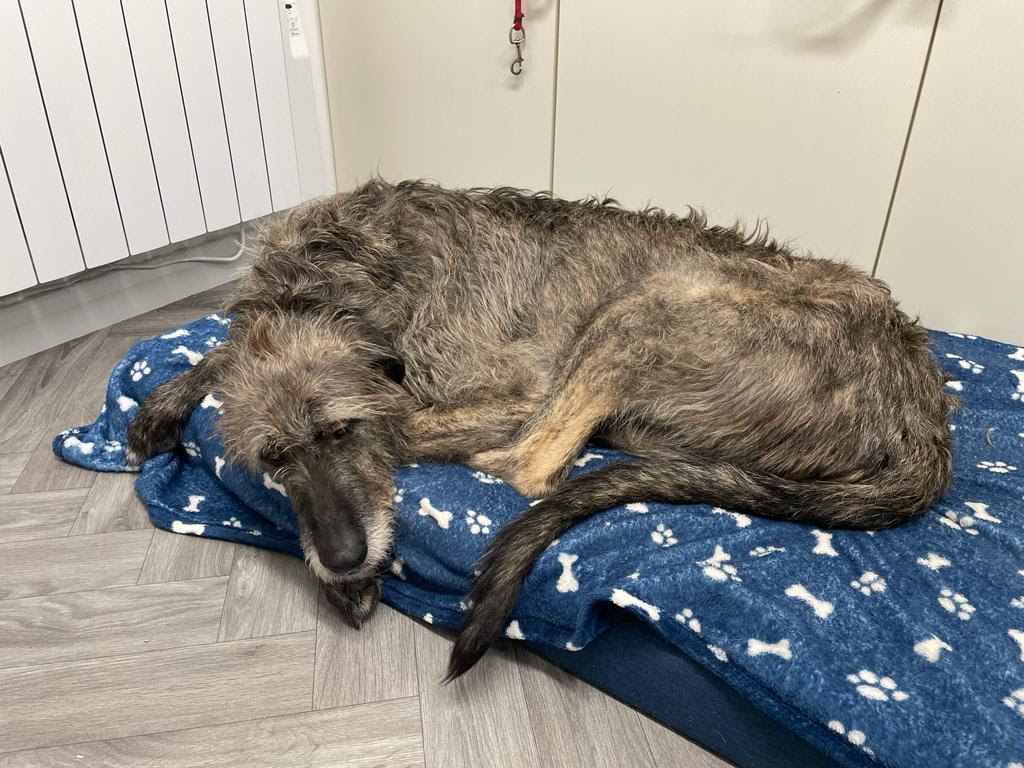 "I'm so glad that through searching the internet for options I found your company.
We were at the desperation stage."
We knew that diet played a huge role in the symptoms Roisin was experiencing. So far no food had come close to helping her, like many dogs with a sensitive stomach and chronic gut ailments we felt she would benefit from eating real, fresh food – and so we tailored her a very special Phoenix Bark meal plan.
She responded so well to the change of diet that even her vets were amazed, and here at Phoenix Bark we thoroughly look forward to delivering her food and her greeting us as a happy content dog 💖