Phoenix Bark FAQs
If you have any questions about how our dog meal plans work, you've come to the right place. Feel free to get in touch with us if your question isn't answered here.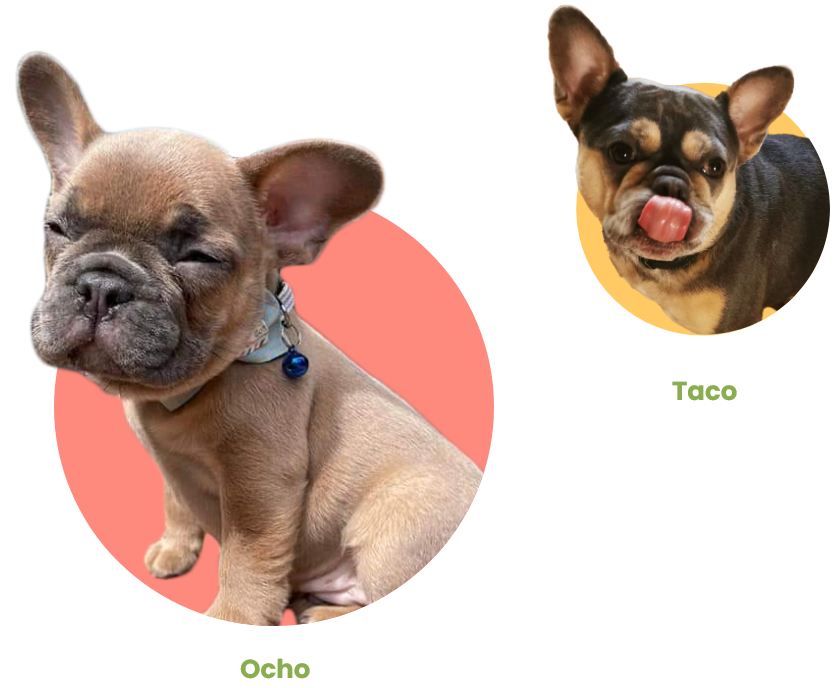 How do I store the meals?
We recommend setting aside a drawer in a freezer to store your deliveries – maybe 2 if you have a larger dog, or multiple dogs. Our Trial Packs (2 weeks of meals) will generally take up space similar to the size of a loaf of bread.
We group regular deliveries into somewhere between 5-10kg, and your delivery will usually arrive every 2-6 weeks or so.
Is your food raw?
To give your dogs the very best and freshest produce, the meat, herbs, lentils and vegetables in our meals are very gently cooked in their own juices, for just 10 minutes. This kills any pathogens on the raw meat, while retaining as many of the nutrients as possible and maximising the health benefits of all the healthy ingredients. 
The milled chia, flax and pumpkin seeds, along with the kelp and eggshell calcium are added raw at the end, before the mixture is portioned into perfect ready-to-eat sausages for delivery! 
How do you know the food is good for the dogs?
As dog lovers with backgrounds in nutrition, we came to realise the importance of knowing what was in our dogs' dinners – which is why we came up with the wonderful Phoenix Bark sausage recipes! The sad truth is that a lot of the time, dog food sold in the average supermarket is over-processed and full of ingredients we don't recognise. But why should our dogs have to eat bland, poorly-farmed offcuts that have barely any health benefits? 
In our view, fresh food is without question best for dogs (and humans, of course). We use Ireland's most sustainable farmers and health food suppliers, and always make sure that our recipes include the vitamins and nutrients your dog needs to live a happy, healthy life. 
Where are you based?
We cook and wrap all the meals in our Home Kitchen in Country Down, but we also have a base in Dublin from which we can complete personal deliveries across the city and neighbouring counties. The rest of Ireland is covered by couriers for deliveries.
Production & head office
Phoenix Bark Ltd.
The Nautilus Centre
Kilkeel
Co. Down
Northern Ireland
UK VAT number 326740602
UK Registered Company 11987669
ROI VAT number 3683029RH
EU Regulatory approval numbers
GB NI/4654
PTF/782/19
Does your free delivery include the UK?
Yes, we can include the majority of the UK in our free deliveries, but as a small business we are taking additional steps to ensure we can do this safely as we shift towards delivering on a larger scale. We need to ensure food is safely and sustainably chilled and packaged as it makes its way from Ireland to the UK to give you and your dogs the best possible experience!
Contact us directly if you have any queries about getting your Trial Pack delivered to the UK.
Your delicious doggie trial pack awaits