Start Your Dog's Meal Plan
Our unique tailor-made meals await your hungry pup! Start your dog's personalised meal plan by answering just a few quick questions about yourself and your canine companion, and we'll do the rest. 
Your dog's meal plan will be delivered free, pre-portioned and clearly labelled with their own name.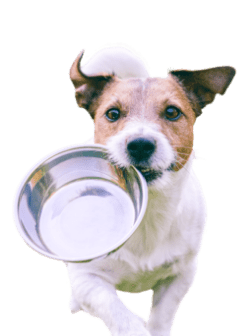 Lovingly prepared & lightly cooked
"*" indicates required fields
Lovingly prepared & gently cooked
You and your pooch will receive ready-weighed portions of each of our five recipes, in your choice of either our famous tasty sausages or a simple mince style meal, all made with free-range and wild Irish meat and offal.  Lightly cooked and sustainably wrapped.
Your dog's plan will be tailored to their specific needs and could comprise of: Irish free-range turkey, free-range chicken, grass-fed lamb, grass-fed beef or wild Irish venison!
With: Freshly prepared vegetables including broccoli, cauliflower, turnip, sweet potato and carrot, also wild organic blueberries!
Plus: Freshly-milled flax, chia and pumpkin seed, desiccated kelp and organic herbs.
With completely FREE delivery across Ireland and the whole of Great Britain.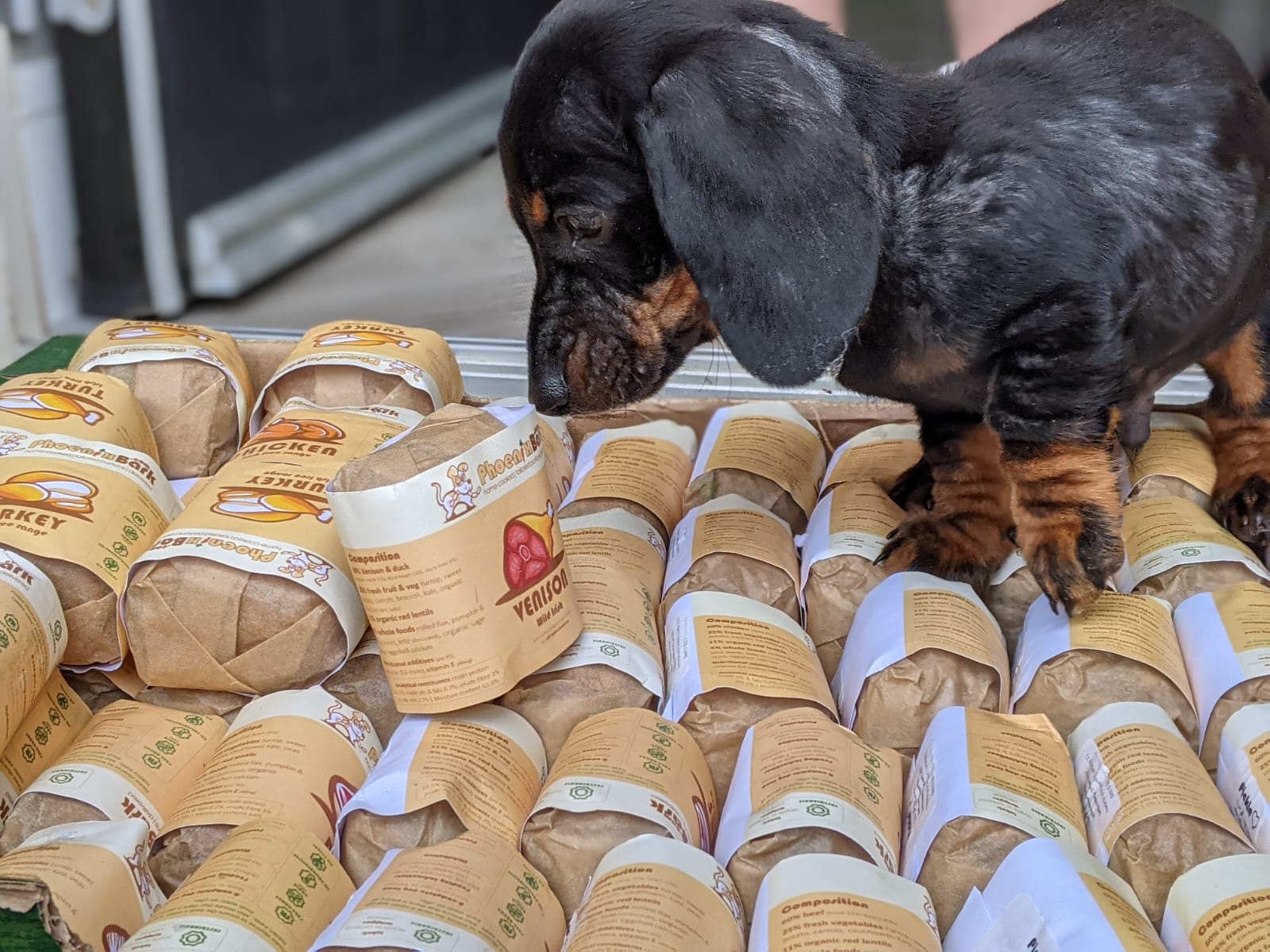 Our Fantastic Customer Reviews